Furniture and Bar Furniture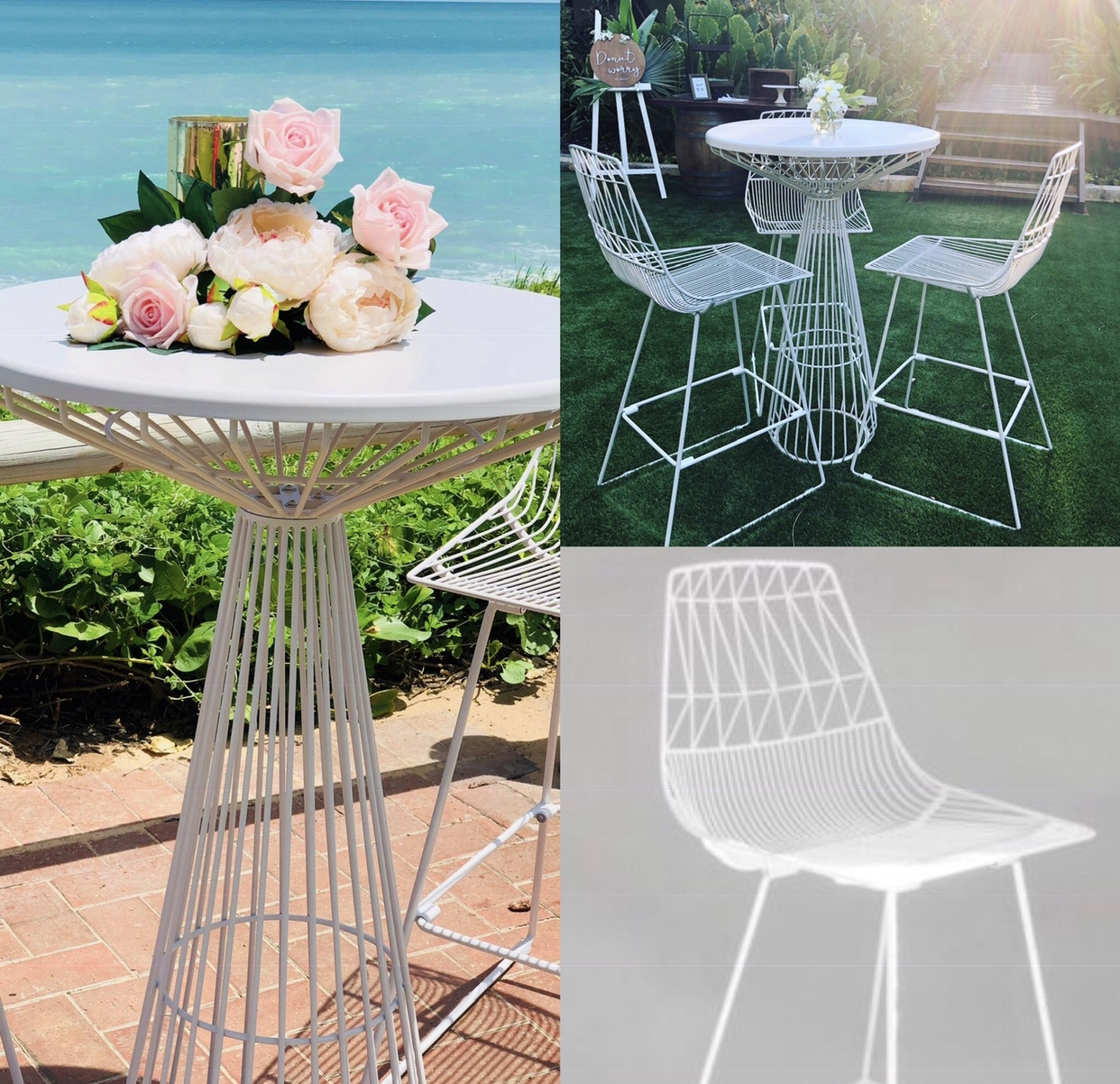 Create a stylish and comfortable setting
We have a selection of modern chairs, tables and bar furniture available.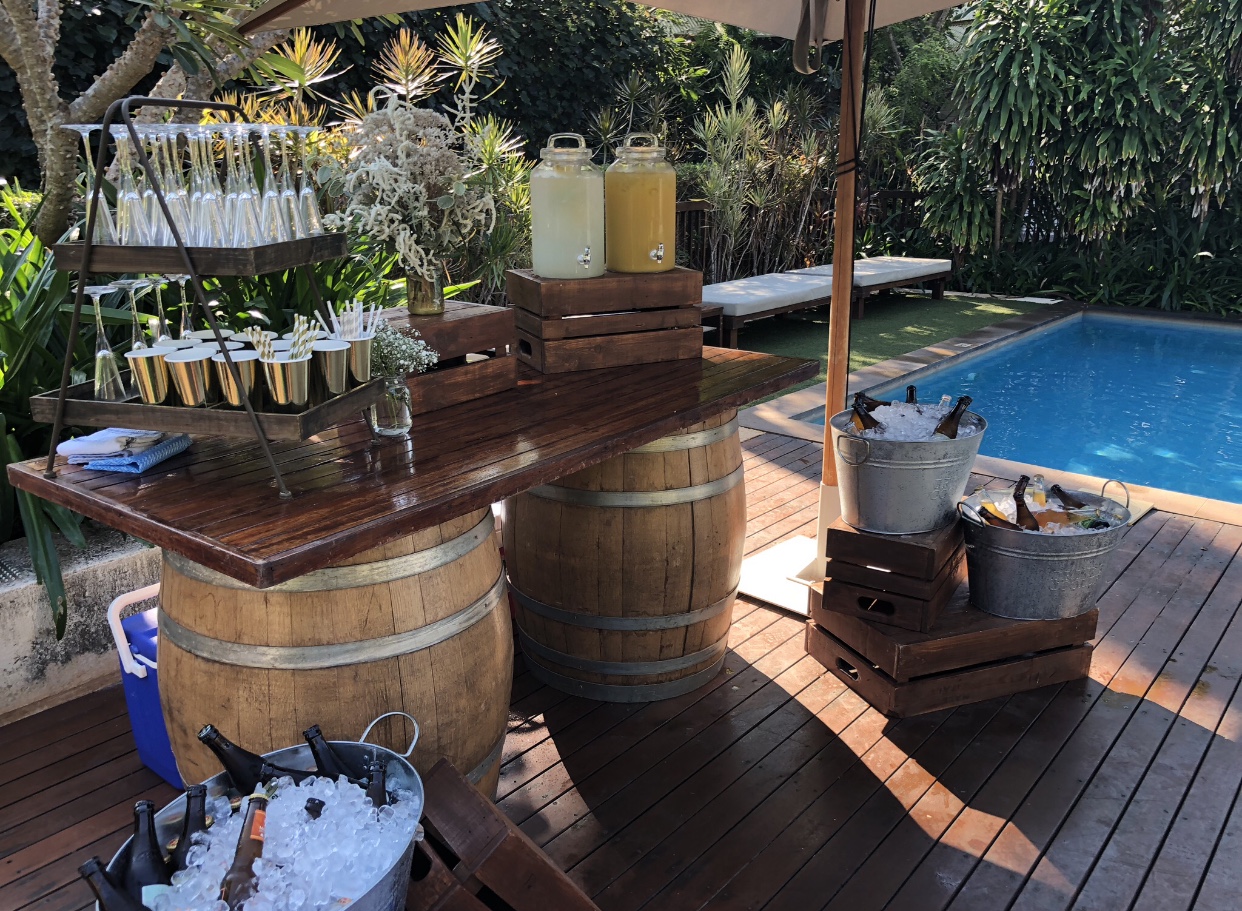 Make your bar a feature with our wine barrel bar!
Just add you favourite drinks and ice.
includes:
✓ 2 wine barrels and bar top
✓ 3 x 8L carafes
✓ Bar menu board
✓ 5 wooden crates
✓ 4 metal drink buckets
✓ Bunting decoration (optional)
✓ Drink tray options (stand or trays)
Add market umbrella ($25)
5 available
Perfect for dry bars, cakes, entrance to reception or ceremony. Match with our grey bar stools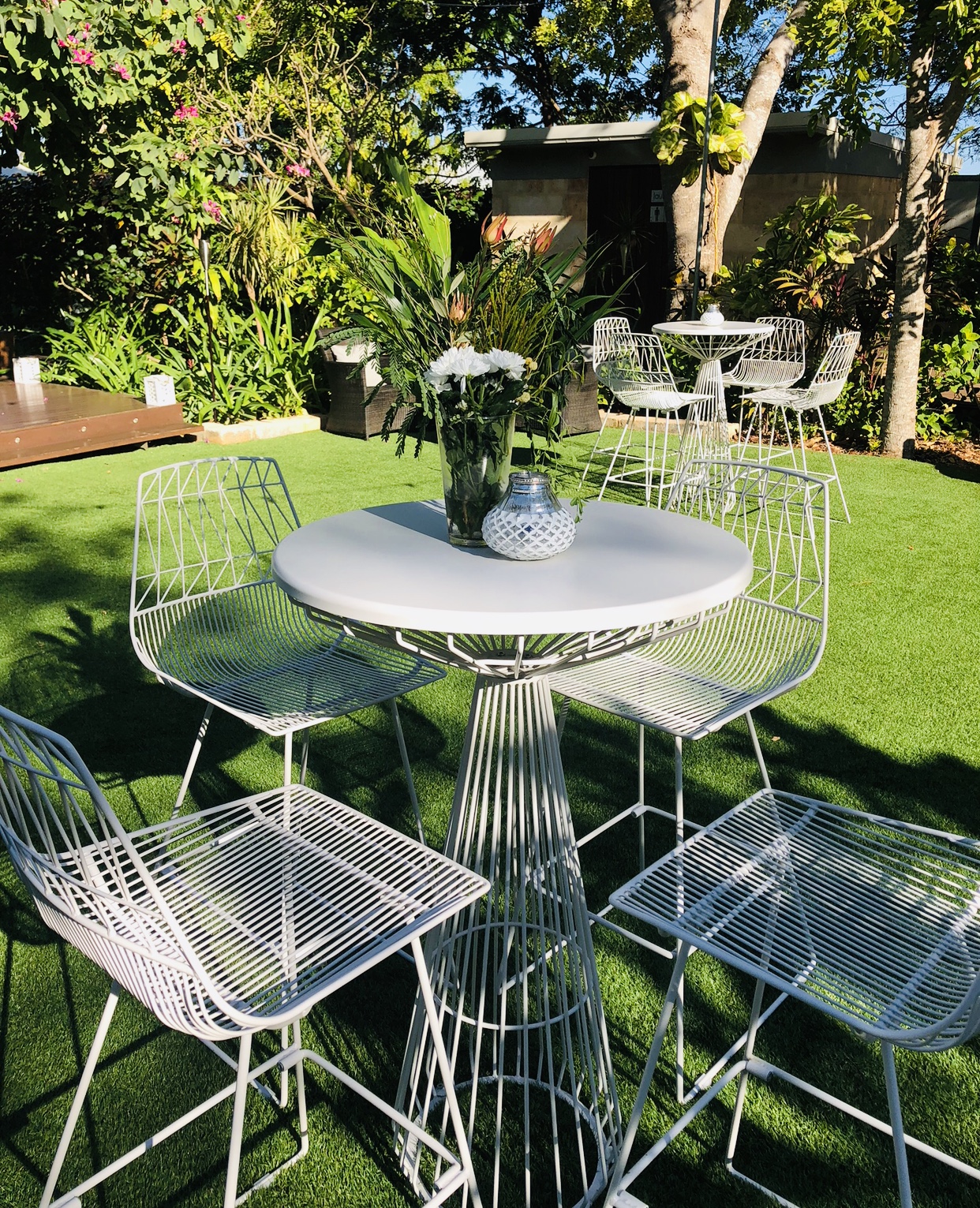 Dry bar full set: $600 (includes bar x6 and chairs x12)
Individual bar: $80
Individual chair: $15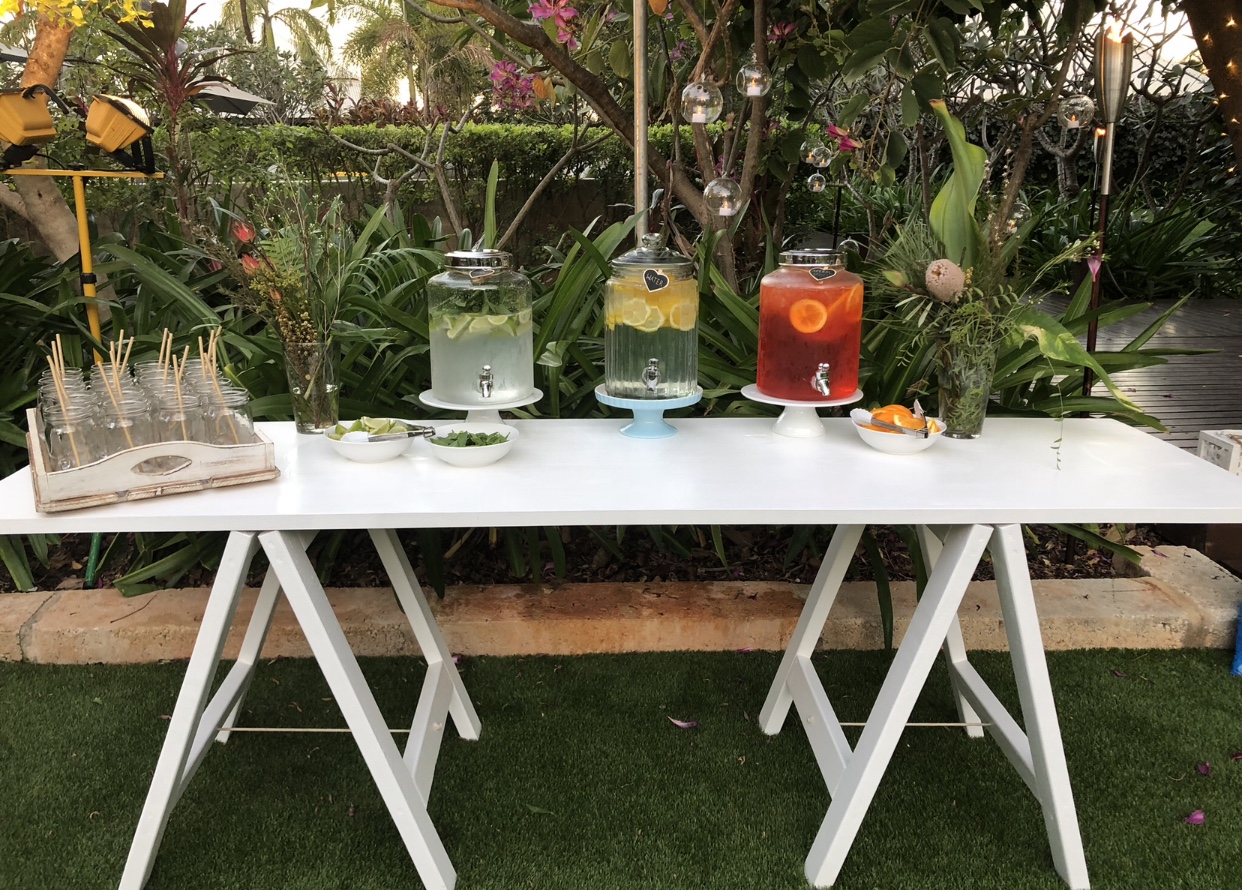 White wooden trestle table: $80
2.2 metre long 60 cm wide.
Perfect for a desserts table, gift/guestbook table or drinks table
Perfect for a guestbook/wishing well table, grazing table, desserts table or a bar table
White wooden trestle table bar: $220
Just add your favourite drinks and ice. Includes:
White wooden table
X3 Metal tubs
X4 Crates
X3 Drink dispensers
Drink stand or tray
Market umbrella
Champagne bowl
Letterboard
Perfect for your beach or garden ceremony or a sit down reception
Photo by Julia Rau
Perfect for your ceremony or sit down reception
Match with our wine barrels
Half Wine barrel esky: $25
Wooden trestle table: $80